Arabic Translation Of Your Article
Translating to and from Arabic
Academic Language Experts is an elite translation and editing company dedicated to helping scholars publish their research across various academic platforms. We help scholars prepare their work from the initial academic translation and edit to the preparation and formatting of footnotes and bibliography. We have helped scholars submit papers to many prestigious journals around the world.
Arabic is the sixth most common language in the world with over 420 million speakers worldwide.
We pride ourselves on our team of Arabic translators and editors from around the world. They are all native Arabic speakers, from various Arab countries, who have vast experience helping scholars prepare their texts for lectures, journals, book publishers, research collaborations and other academic forums. We work together with you throughout the entire academic editing and translation process, welcome your feedback and make sure you are entirely satisfied with your paper before submitting for publication.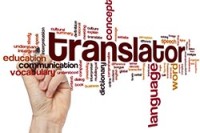 Translate your research into Arabic
Our team of native Arabic translators and editors can help you translate and edit your article, and format it to meet the specific guidelines of your specific project. It is important for your text to sound as if it was originally written in Arabic if it is to be presented to native Arabic speakers. Sending your research to a real professional can make the difference when it comes to publication.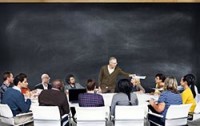 Translate your books into Arabic
Expose your work to millions of new potential readers by translating it into Arabic. At ALE we can help you speak their language, both literally and culturally. Whether your text is intended for a popular audience or high level academics, we are the experts in the field.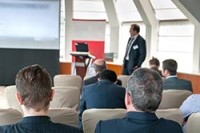 Translate your lecture into Arabic
Make sure you sound like a native when giving a lecture in Arabic. Translate your lecture and be sure to get your message across accurately and without mistakes.
Receive an individualized quote!