Why English Translation Is So Important
Academic Translation Into English
ALE is Israel's primary academic translation and editing company dedicated to helping scholars publish their research in prestigious academic forums around the world. 80% of the world's research is published in English and therefore it is imperative for your text to be prepared by a native English language professional.
Our team of expert translators and editors consists of professional linguists who have completed at least a Master's degree at a top university and with at least five years of experience working on academic texts. ALE works exclusively with native language translators who specialize in your area of academic expertise. With our innovative 5 step process, ALE provides the highest quality academic editing and translation services – your research deserves no less.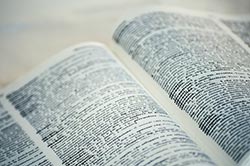 Translating journal articles into English
Are you looking to publish your research in a respected English language academic journal? Our native English speaking translators and editors can help you prepare your text for the journal of your choice. Our team has years of experience preparing texts according to the guidelines and style sheets of the major English language journals. Learn more about our translation service by clicking here.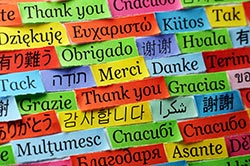 Translating books into English
Are you looking to translate your book into English for publication? ALE has translated books for dozens of prestigious academic publishers, including Wiley, Academic Studies Press and Brill Publications. You have spent years working to prepare your manuscript for publication. Find out how we can help you guarantee that your book is ready for publication.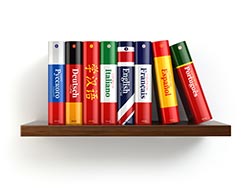 Translating lectures into English
Are you preparing a lecture for presentation at an upcoming academic conference? We translate lectures for academics attending conferences around the world. We ensure that your lecture sounds as if it was written by a native English speaker. Learn more about how we can help you prepare for your upcoming conference
Receive an individualized quote!