French Translation And Editing
Academic Translation Services To and From French
ALE is an elite academic translation and editing company specializing in academic translations. Our translators are experts in a variety of academic disciplines and fields with years of experience preparing academic texts for publication. Our services specifically include translation, academic editing, and formatting for academic articles in top-ranked journals, lectures at international conferences, research papers, books for leading publishers and more.
French is an official language in twenty-nine countries, as well as in many important international organizations, including the European Union and the United Nations. Publishing your text in French can help expose your research to an entirely new and fresh audience, and help you progress in your academic career.
We pride ourselves on our unique 5-step process, which has helped hundreds of clients publish their research in the academic forum of their choice. After an initial consultation with one of our project managers, you can subsequently receive sample translations from relevant translators who specialize in your field of expertise. After receiving your free sample texts, you can then choose the translator you prefer and start work immediately. We work with you hand in hand until the text is ready for publication.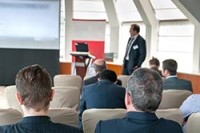 Translate your journal article into French
Whether you are translating your articles to publish them in French language journals or to expose your work to an entirely new audience, our native French translators and editors can help you publish your work in the journal of your choice.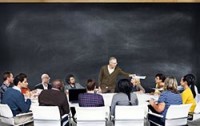 Translate your book into French
Market your book to new audiences by translating it into French. Our team of academic French translators and editors can help ensure that your text sounds as if it was written by a native French writer. The exposure to new audiences can help you make new connections and progress in your career.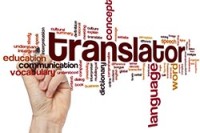 Translate your lecture into French
Have you been asked to present a lecture at an upcoming conference in French? Thanks to our translation and editing services, you no longer need to worry about making embarrassing mistakes. Contact us today to receive a quote and come to your lecture prepared.
Receive an individualized quote!