Stop wasting time on article formatting!
A guide to choosing the right reference management software for academic scholars
The last two decades have seen an increasing demand for not only quality research but also for publishing at a prolific rate. Accordingly, anything that helps academics write better or more quickly is very important. As a result of the pressure to "publish or perish," there are more scholarly articles being published today than ever before. It is almost impossible for scholars to keep abreast of the growing bodies of literature, never mind keep track of all the papers. Indeed, nearly 2.5 million peer-reviewed articles were published in 2014 alone!
The process of compiling the dozens of relevant articles and then manually listing and formatting their references for a journal article can consume precious time that today's academics simply do not have. To add insult to injury, when an article is rejected from a particular publication, authors often need to completely reformat their references before submitting their manuscripts to new journals. In today's hectic academic world, this work constitutes a tremendous waste of time and resources.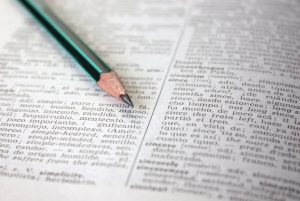 A new type of helpful tool has emerged to address this challenge: reference management software. Today, many scholars use reference managers to both facilitate writing well-cited articles as well as organize their own knowledge of the ever-expanding literature. Reference management software seamlessly integrates citations from a library of references into your manuscript as you write them in Microsoft Word. With the click of a button, in-text citations, footnotes, end notes, and reference sections can be formatted to meet the requirement of any journal. And the formatting accuracy attainable with reference management software is beyond what 99% of scholars can do on their own.
Some academics already boast reference manager libraries that include tens of thousands of articles. Such a library constitutes a tremendous investment in a particular platform. As such, it is important to weigh the pros and cons of the available tools before committing countless hours to creating these virtual scholarly libraries. Here is a brief overview of three of the most popular reference managers today. We will first look at EndNote the most popular citation manager—and then we will consider two alternatives that present unique advantages of their own.
EndNote: the long-time favorite
Since coming into the market in the mid-1980s, EndNote has become the leading citation management software and for some very good reasons. The most recent version of EndNote can manage an unlimited number of searchable references and offers over 2000 pre-installed reference format styles, making reformatting reference sections for any journal effortless. And now EndNote even offers a powerful web-based service, EndNote Web.
The EndNote Web service provides access to libraries of up to 10,000 references from any computer, but with EndNote alone, your collection of references will be limited to local library files, which will require a cloud storage service to sync your library across multiple devices. Additionally, neither EndNote nor EndNote Web is free. Most academic institutions offer free or reduced-price copies of EndNote, but if you have to pay full price, you may want to consider the two other citation managers, Zotero and Mendeley.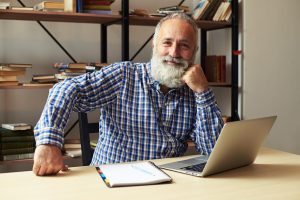 Zotero: the nimble alternative
Since making a splash 10 years ago, Zotero has had two big advantages over the market-leading EndNote—specifically, Zotero is free and open-source. For these reasons, literally anyone can use it. Zotero works across Windows, macOS, and even Linux with equal ease. Moreover, since it is most commonly used as a Firefox extension, it can be used on any operating system that can run the Firefox browser. This browser integration allows Zotero users to access and build the same library from any computer.
Like all citation management software, Zotero allows users to save article citations, organize their associated PDFs, import metadata from PDFs, and instantly create and format the references for any manuscript. However, the browser-integrated functionality of Zotero also allows users to add citations to their libraries with just a click of a button. Thus, Zotero libraries might be the easiest to grow—at least if you're a Firefox user. If you prefer Chrome or Safari, you should probably look elsewhere (though there are Zotero Connectors that can give you some functionality from other browsers). Another downside is the meager 300 MB of free cloud-based storage offered—after saving a few dozen PDFs, you will need to upgrade to a premium Zotero storage subscription.
Mendeley: the community-focused approach
Mendeley emerged shortly after Zotero. Just like Zotero, Mendeley is free and focused on the internet, but it is much more community oriented. Beyond its active forum and rich social media features, Mendeley libraries are designed to be collaborative, allowing you to directly benefit from the insights of your colleagues by sharing annotations for individual references. Like Zotero, Mendeley is also able to read metadata directly from PDF files, helping you grow your library from your local copies of articles. Unlike Zotero, Mendeley offers dedicated Android and iOS apps.
Mendeley can be used for free, but since it was purchased by Elsevier in 2013, premium features have been offered for a fee. These features include increased storage space beyond the free 2 GB for your online PDF library, but if you are concerned about fees being applied to all users eventually, you may want to consider other options. (There has been speculation about the service moving to a fee-based model.)
So which is the best?
Unfortunately, the answer is "it depends." Cost conscious scholars will reach for Zotero or Mendeley, while academics who started out with EndNote may stick with it forever. There are plenty of other citation management tools, some of which cater to the specific needs of individual disciplines. And if you dislike one of these tools, all three of them are able to export library files that can be important in other reference management software packages.
No matter what citation management tool you use, we have you covered. At Academic Language Experts, we offer academic proofreading services, as well as revise scholarly articles in every discipline and subject matter, so we are familiar with the ins and outs of all reference managers. This means our academic editing services will preserve your references in your manuscripts, without any interference. You can also easily change from one formatting style to another.
Receive an individualized quote!