Russian Translation Of Your Texts
Academic Translation To and From Russian
Academic Language Experts is the top academic translation and editing company around the world. ALE has translated and edited hundreds of books, research papers and articles, which have been published in many of the most prestigious scholarly forums around the world.
The secret to our success is our handpicked language professionals. Our minimum requirements are the completion of a Master's degree or above, and many of our translators and editors hold academic positions themselves. When you submit your manuscript, we will match you with a language professional with years of experience in translating and editing, and a deep knowledge of your specific area of study.
At ALE, our team of native Russian translators and editors are experts in their specific fields, and are sensitive to the nuances and terminology you need in order to successfully translate your academic text.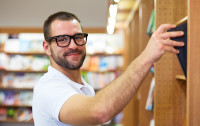 Translate your journal article into Russian
Our Russian translators and editors are available to translate your journal articles into Russian. They have already worked with many of the major Russian language journals and therefore have a full understanding of the editing and formatting elements involved in making sure your article is ready for submission.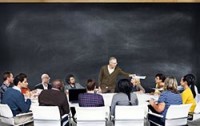 Translate your books into Russian
You have worked for years studying your specific topic, gathering documentation, reading literature and processing data. The process of writing a book is a long and arduous process that often turns into a life project. Be sure that you spend the time and energy to find the best translator for your text into Russian. ALE has made your job easy by gathering a team of the best Russian translators and editors from around the world.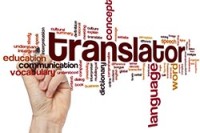 Translate your lectures into Russian
If you are giving a lecture in a Russian speaking country, or if you want to publicize your lecture to a Russian speaking audience, translate and edit it so that it reads like a native.
Receive an individualized quote!