Why Academic Scholars Need a Strong Social Media Profile
How to Share Your Research
To be recognized as a leader in your academic discipline, both you and your research need to be visible.
Like all scholars, you have invested time and energy over the course of your career conducting groundbreaking research and developing new ideas. In order to be recognized as a leader in your academic discipline, both you and your research need to be visible. Social media provides the ideal means to achieve this goal. In our digital age, a strong social media profile ensures that your academic achievements are recognized, prominent, and easily accessible.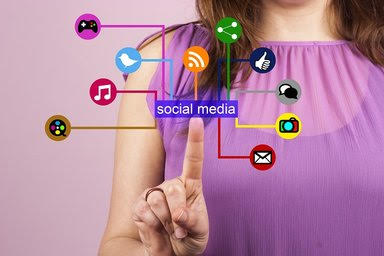 Prove Yourself
A strong blog, or a dynamic LinkedIn, Facebook, about.me or Twitter profile will raise your rank in Google searches, allowing users to easily access your research. This is the first step in the decisive process of establishing credibility with colleagues and prospective funders. When seeking a position, a postdoctoral fellowship, or a grant, social media gives you the opportunity to introduce yourself and make an impression long before you're invited for an interview.
How you use your profile is key. It is not enough to simply create a profile and join a few groups on LinkedIn and Twitter. A static name is worthless online; you have to be dynamic. A successful online presence means continuously posting new content and commenting on and tweeting about posts by leaders in your field.
Using tools like these you can build your reputation and become known as the expert in your field.
By contacting people and making connections you pave digital trails to your profile and publications. For example, every time you publish a post or update your profile on LinkedIn, your contacts receive a notification. In this way, your social media profile serves as a portfolio on your academic progress. Using tools like these you can build your reputation and become known as the expert in your field. Participating in this digital trend associates you positively with the cutting-edge. In fact, the lack of an active online presence can be perceived in a negative light. Posting your research article online (when possible) helps make your research accessible and exposes it to new audiences who may not know of your work. Potential employers, conference organizers, colleagues and people you don't even know will look first at any research of yours posted online before they reach out.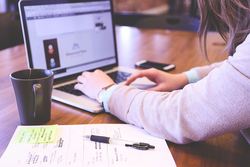 Attract Attention
Where and how much you publish is one of the definitive gauges by which your peers measure your academic contribution. However, simply uploading research papers is not enough to attract significant attention from respected journals. When used correctly, social media can turn the spotlight onto your work.
Tweeting about your research paper can pique widespread interest from academics worldwide. A study published in the Journal of Medical Internet Research found that "highly tweeted articles were 11 times more likely to be cited than less-tweeted articles." Other studies have emphasized the clear statistical correlation between the quantity of Twitter mentions of a particular paper and how many times it is downloaded or cited. Social media is the perfect tool for highlighting your academic work, even well before official publication.
Closing Research Gaps
Academic advances are based on collaboration. Dedicated media channels for academic social networking, such as Academia.edu, Frontiers, or ResearchGate create and strengthen the global research community, breaking down barriers between campuses and countries.
Such specialized platforms provide academics with a means to communicate directly with colleagues and wider communities of scholars in order to further their research. This collaboration also has other positive effects. According to the Academia.edu, papers uploaded to their site receive a 73% boost in citations over 5 years.
Additionally, these platforms can help academics from third world countries who would otherwise be unable to conduct their research. Take the example of Emmanuel Nnaemeka Nnadi, a PhD student in Nigeria, who lacked the laboratory equipment and proficiency needed to sequence certain pathogens. In 2011, he appealed to other scientists for help via ResearchGate. Orazio Romeo, an Italian geneticist, responded and they established an ongoing, productive collaboration. Since Nnadi began shipping samples for analysis to Romeo at the University of Messina, the two scientists have successfully partnered on significant studies on fungal infections in Africa. This is social networking for academics at its best.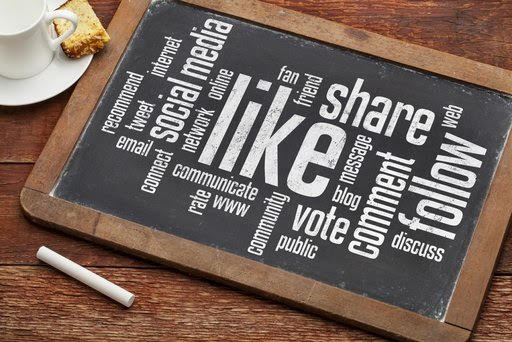 Reaching Out
Follow tweets and blogs to keep abreast of what's trending in your field. No professor has the time to read every new publication; social media provides an effective way to skim through the latest research, and to discover the articles you really need.
Blogs are also an effective way to engage with other researchers. Once your blog has a solid following, any information or opinions that you share will immediately be distributed to a wide readership. This will allow you to solicit feedback in real time. You will be able to respond to questions and challenges to your ideas as they develop, and to refine or broaden your focus. Blogging makes good research even better. There are also online platforms which allow other scholars to read and review your work before it is even sent for publication. This feedback can be invaluable for preparing your manuscript for publication.
Red Flags
Blogging, Twitter, LinkedIn, and other online platforms can add immensely to your research. But remember: it is important to maintain perspective when immersing yourself in social media. Social media networking is not an end in of itself. The time you devote to your tweets and posts should never overshadow the time you devote to your professional endeavors.
Besides the general concern over time management, there is another issue. Anything you post online remains public forever. Privacy is a luxury that has been lost in the internet age. A carefully crafted professional persona won't withstand the damage done by posts with inappropriate images or offensive wording. Remember, your social media profile is self branding at its best.
Receive an individualized quote!