Professor Motti Zalkin is a scholar of modern history who teaches at Ben Gurion University. In 2015, Motti came to us with his manuscript, entitled "Modernizing Jewish Education in Nineteenth-Century Eastern Europe". He had the manuscript in English already, however, the publisher didn't want to accept it for publication until the entire manuscript underwent a thorough edit.
Motti wanted his text edited at a high level in a short amount of time and he decided to turn to Academic Language Experts. We offered Motti the opportunity to see a few different edited samples of his work and to select the editor whose work he liked best. After choosing his preferred editor, we got to work on his manuscript, making sure that it was written clearly and coherently. Motti received each edited chapter, along with helpful comments and suggestions, for his review and critique.
One of the things that set ALE apart for Motti was that the editing wasn't limited to simple cosmetic changes such as adding commas and fixing spelling errors:
"The editors' suggestions made an important contribution not only linguistically, but also in formulating a clearer and more accurate version of the arguments, discussion, and conclusions."
The book was published in 2016 by Brill and can be found here. Motti has been a loyal ALE client ever since.
In 2018, Motti returned to ALE for the translation of his new book, entitled 'Beyond the Glory: Community Rabbis in Eastern Europe'. Translator Avi Kallenbach described his work on the project in vivid detail:
"Working on Professor Zalkin's book of the rabbinate in the Pale of Settlement in the 19th and 20th century was both a challenge and a pleasure. The rabbinic discourse of the 19th and early 20th century was at times quite eloquent, heavily pervaded by the language of the Bible and Talmud. Rendering many excerpts from this literature scattered throughout Professor Zalkin's book required creative solutions. Furthermore, the subject matter of the book, the day to day life of prospective and serving rabbis during this period, transports the reader to a very different time and place with its own unique vocabulary and set of concepts.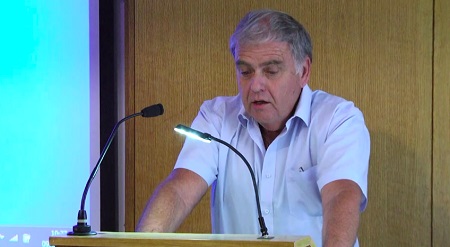 The challenges posed by this book constitute an important reminder the extent to which the translator's craft is an art – an art that is worlds away from the automation of machine translation, CAT tools, and Google translate. The proper translation of Professor Zalkin's book required me to fully immerse myself in the world he was describing – to understand every word of the vivid picture he sought to provide his Hebrew readers and to carefully prepare it for an English-speaking audience."
After revising Avi's intelligent and elegant translation, we submitted the manuscript and it was recently published by DeGruyter.
To speak with an ALE editor about your manuscript, fill out the form below.